Top Solar inverter manufacturers in Germany
In 2009, an industry magazine related to the green sector rated Germany as the world's "first major renewable energy economy."
Two years later – following the Fukushima Daiichi nuclear power plant disaster in 2011– it announced major policy decision that lived up to this tag, announcing that it would do away with nuclear energy totally by the year 2022.
Today, it is estimated that a little over 30% of its total power requirement is met by green energy sources; the target is to reach 50% by 2030.
The development has spelt companies manufacturing renewable energy products such as solar inverters; according to industry estimates, there are over 1.4 million solar PV systems in Germany.
While some of these companies are the solar divisions of multi-sector multinationals, there are also standalone companies dedicated to solar energy products.
Short list of such companies making solar inverters in Germany is given below:
According to the data gathered by Canadian market research company Technavio, the global solar PV inverter market is rising at a CAGR of nearly 15% as far as revenues are concerned.
SMA Solar Technology AG

Headquartered in Niestetal near the city of Kassel in northern Germany, the SMA Group is easily the biggest player in the German solar inverters, a key unit of all PV plants.
Moreover, its total turnover of about €1 billion in 2015 also makes it the market leader globally. The group has operations in 20 countries, employing more than 3,000 people worldwide.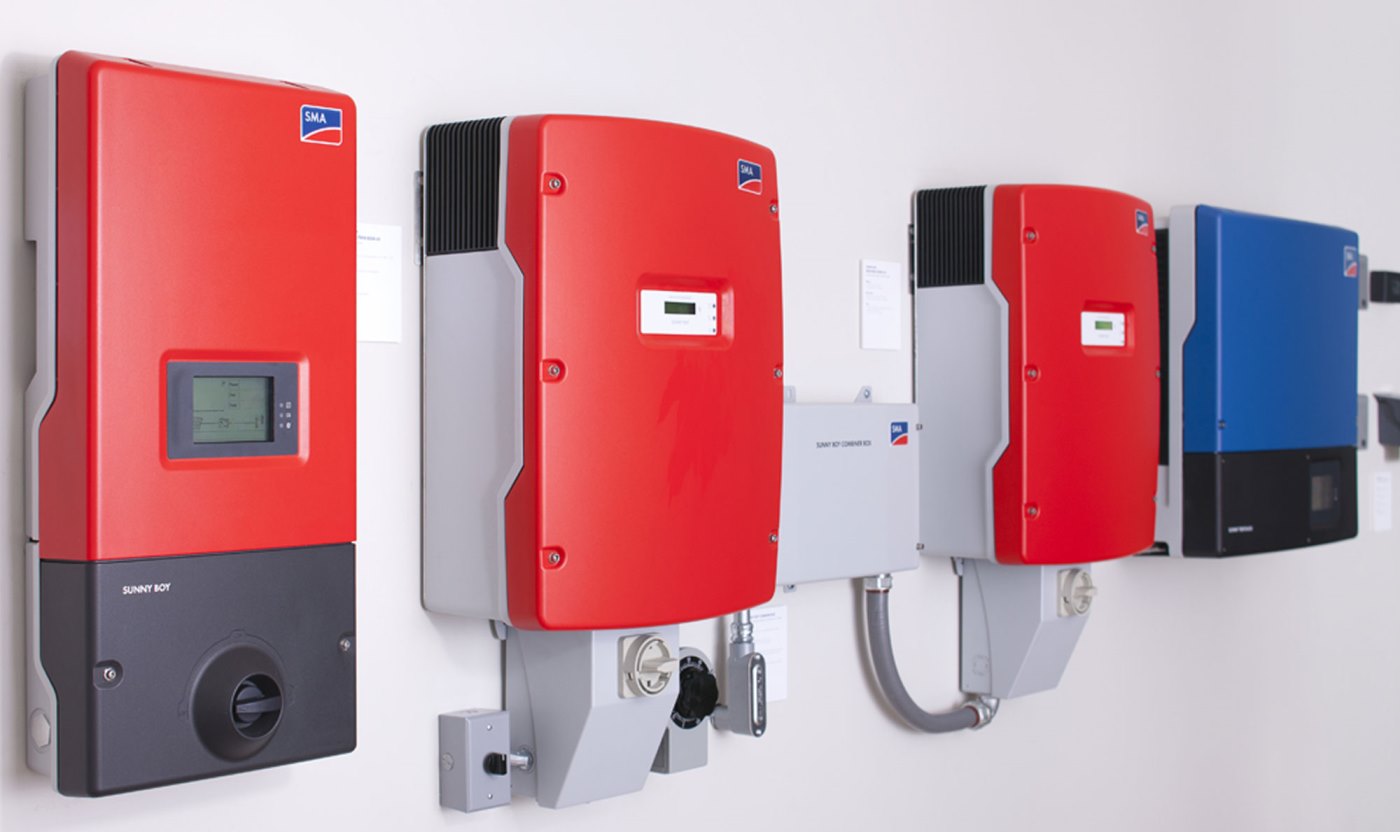 According to the "PV Inverter Customer Insight Survey 2016" by IHS Markit, which tracks corporate performance and national economies worldwide, SMA Solar Technology AG (SMA) was voted the most preferred inverter brand in the world by all customer groups. This was for the fifth time that the company was thus rated.
The IHS Markit survey covered wholesalers, installers and EPC companies in more than 45 countries, who rated SMA the best for its quality, technical support and service.
Kaco New Energy GmbH
Following SMA in the pecking order is Kaco New Energy, also one of world's largest manufacturers of solar inverters globally.
Headquartered in Neckarsulm near Stuttgart, Kaco has businesses in 16 countries, with its production facilities in Germany, the Americas and Asia having produced inverters with a total capacity of around eight GW since 1999.
In 2014, Kaco observed the centenary of the original company, one of the first suppliers of inverters in the late 1930s.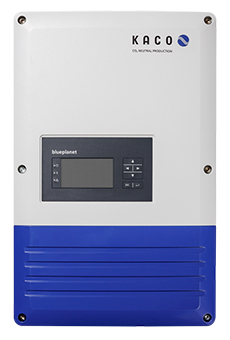 Kaco's inverters, which come in a wide range of sizes, cater to an entire spectrum of customers – from the small residential units to large solar farms of hundreds of Megawatts.
Kaco New Energy's product range spans battery inverters, energy storage systems, inverters for PV-diesel hybrid systems as well as Combined Heat and Power (CHP) systems.
In2016, it introduced new three-phase inverters – the Blueplanet 8.6 TL3 and the 10.0 TL3, which are suitable for residential and commercial-scale PV systems, and the Blueplanet 20.0 TL3 that meets the needs of commercial systems as well as industrial-sized power plants.
ABB
A Zurich, Switzerland-based MNC, ABB has operations across the world including Germany and India, its German operations being headquartered in Mannheim.
It also boasts of one of the broadest solar inverter portfolios in the industry, the product range covering small micro-inverters, the three-phase string inverters and megawatt-sized central inverters.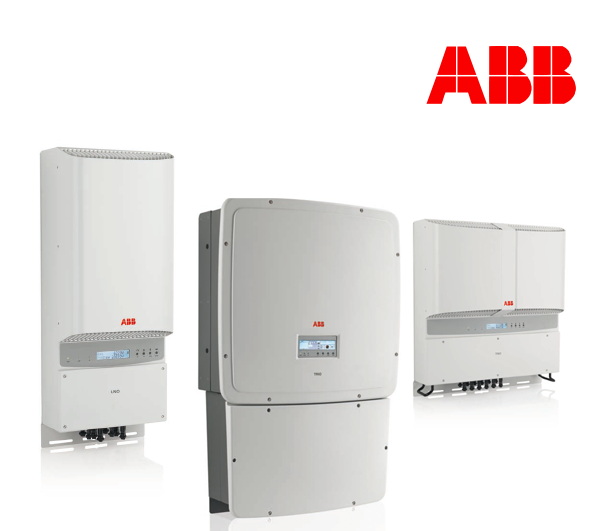 Its broad array of solar inverters fit in with the power plants that are called multi-megawatt PV as well as the smallest residential photovoltaic systems, commonly known as PV.
ABB has over 40 years of experience in the solar inverters sector.
Fronius International
Established by Günter Fronius in Pettenbach, Austria in 1945 and named after him, Fronius began by manufacturing battery chargers and welding transformers.
Today, it is known for its highly functional grid-connected inverters that work with all standard solar modules, and till about 2009, was the third biggest player in the inverter sector in neighbouring Germany.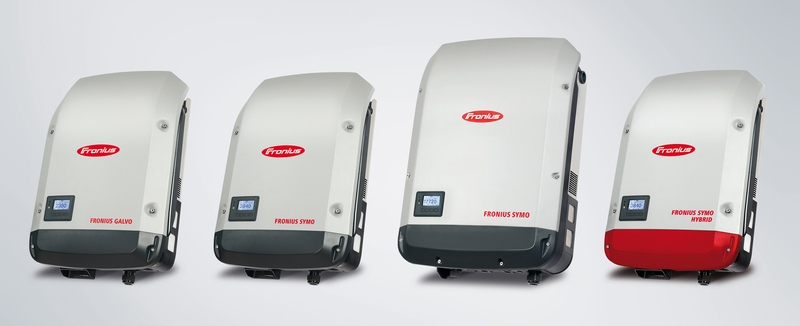 Fronius began kits Energy & Environment Division in 1995, with business units for battery charging systems and photo-voltaics . The same year, it launched the "Sunrise" which is a grid-connected solar inverter. It not only generates electricity from solar energy but feeds it into the power grid as well.
Two years later, the Sunrise solar inverter won the "Innovation Prize" offered by the Province of Upper Austria.
General Electric
GE's German operations, located out of Berlin, delivers innovative solutions for utility scale PV power plants based on its solar inverter, the core component in a solar farm, to convert solar energy into electricity to the grid.
It is part of the $140-billion transnational that also has a footprint in the solar power sector, and delivers solutions for utility-scale PV power plants based on its inverters with outputs or 700Kw and 1Mw.
Sputnik Engineering GmbH
Sputnik Engineering GmbH is the German subsidiary of Sputnik Engineering AG of Switzerland. The German operations began in 2001 in Neuhausen as a reaction to the considerable growth in demand for PV inverters.
AEI Power GmbH
Located in Metzingen in Germany's in Baden-Wurttemberg state, AEI Power GmbH is the German subsidiary of Advanced Energy Power Solutions of the US.
With a technological revolution sweeping the world in every sector, the renewable energy segmen is no different; keeping step with it, Advanced Energy is moving ahead too, with its power conversion solutions.
Founded in 1981, Advanced Energy has been in the business for 36 years of experience, delivering advanced power and control technologies to customers from a broad swathe of industries.
The AEI  has its operations spread across North America, Europe including Germany, and Asia including India.
Siemens AG
Whatever challenges posed by the growing market, Siemens has been able to develop wide-ranging answers as it is backed by decades of experience as a supplier of large-scale power plants and its standing as a trustworthy partner in the energy sector.
Today, Siemens is a one-stop supplier for all key components of solar power plants, including solar inverters.
Schneider Electric Solar
Part of the over 180-year-old French multinational Schneider group, Schneider Electric Solar is about 15 years old; it entered the solar inverter sector after acquiring Canadian inverter manufacturer Xantrex in 2008.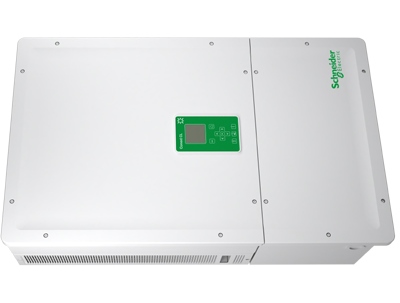 In Germany, Schneider is headquartered in Ratingen in North Rhine-Westphalia state.
Delta Germany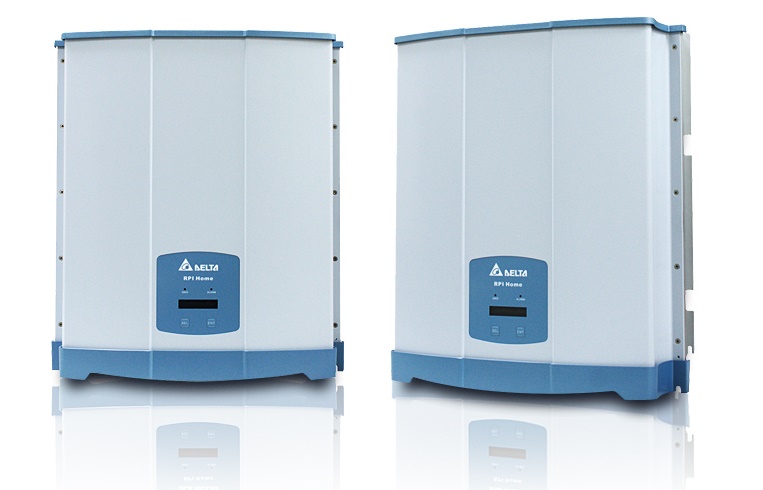 The German subsidiary of the $7.5-billion Delta Group of China, which is into power products, it makes PV inverters as well as a complete range of wind turbine converters. The company says its PV inverters deliver "industry leading efficiency" of up to 98.8%.
Share this article
>