Good Times ahead for US Solar Inverter Makers as Green Energy Gains ground
Going by projections for the US solar energy sector from a Washington DC-based trade lobby, makers of solar inverters in the country should have enough reasons to rejoice.
According to sectoral trade body SEIA – the Solar Energy Industries Association – more solar photovoltaic (PV) projects will become operational in America in the final quarter in 2016, compared to what was installed in all of last year.
In a press statement issued on December 13, 2016, SEIA says the October-December quarter witnessed an "unprecedented growth" in installed capacity across the US, and that a massive 4.8 gigawatts (GW) of utility PV projects will become operational in 2016.
What this means is that as an increasing number of consumers begin using solar power, sales of solar inverters similarly move north. Also known as photovoltaic inverter, these kits convert direct current from a PV panel into a utility frequency alternating current for consumer purposes.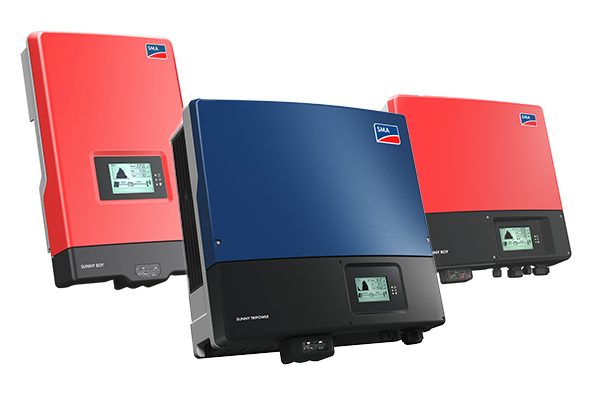 Among the solar inverter manufacturers in the US expected to ride this boom are the notable 10 companies listed below:
General Electric Corp
General Electric, popularly known as GE, has to be the biggest player of them all. Co-founded by Thomas Edison, inventor of the light bulb, the Boston, Massachusetts-headquartered GE is an American conglomerate with interests in lighting, oil and gas, health, finance, power and aviation among others.
The 140-billion transnational also has a footprint in the solar power sector, and delivers solutions for utility-scale PV power plants which are based on some of its inverters having outputs of 700Kw and 1Mw.
GE was the first to launch the 1,500V inverter technology in 2012.
SunPower Corp
A second notable entity has a huge footprint in this sector is the 1.5-billion energy major SunPower Corp, founded in 1985 in San Jose, California.
The company offers a range of full sine wave inverters with Maximum Power Point Tracking (MPPT) technology and outputs of 3,000 to 7,000 watts.
SunPower has India operations with local headquarters in Pune.
Enphase Energy
Enphase Energy, an energy technology company headquartered in Petaluma, California, was co-founded in 2006 by a former engineer with the Indian Institute of Science, Raghu Belur.
The NASDAQ-listed Enphase had revenues of $ 344 million 2014, and manufactures technology-driven home energy products.
Its offerings include sine wave inverters with outputs from 150 to 2,000 watts, full sine wave inverter chargers with outputs up to 2,000 watts as well as modular inverters where output can be upped to 40w; this is the same with grid-tied inverters.
This apart, it manufactures a string inverter without transformer which provides 1,800 watt output. It also makes grid-tied micro-inverters with rated outputs of 150, 250 or 1000 watts.
Magnetek Inc
Another big player is Magnetek Inc, a $114-million technology company that manufactures digital power and motion control systems for various sectors like material handling and mining.
Founded in 1984, the Wisconsin-based Magnetek has now entered the renewable energy sector, and makes commercial grid-tied inverters with outputs of up to 1Mw.
The "E-Force" brand of solar inverter from the company is tailor-made for commercial and utility-scale solar power users like mega marts, office complexes, industrial units as well as ground-mount installations.
Yaskawa – Solectria Solar
The company came into its present form in 2014 after the 100-year-old Yaskawa Electric Corp of Japan acquired the Lawrence, Massachusetts based Solectria  Renewables in 2014 to make PV inverters for both residential and commercial purposes as well as utility-scale power systems.
Today, it makes grid-tied sine wave inverters using MPPT technology, with outputs of 1,950 to 5,300 watts, a range of commercial inverters with outputs from 13 to 95Kw, and utility-scale inverters with outputs of 225 to 500Kw.
Advanced Energy Industries Inc
The Fort Collins, Colorado-headquartered firm has been engaged in the business of power conversion and control technologies since 1981.
Its PV-powered string inverters, which are for residential use, have outputs of 2 to 5.2Kw, while its "Solaron" range of commercial- and utility-scale inverters boast of output of up to 500Kw.
It has business interest in North America, Europe and Asia including India.
Sensata Technologies
Sensata Technologies has its roots in Texas Instruments Inc, a technology company founded in 1930, which divested its Sensors and Controls division in 2006 to private equity firm. Thereafter, the PE firm formed a new company named Sensata Technologies in Attleboro, Massachusetts.
Sensata subsequently joined hands with two inverter companies, Dimensions Inverters and Magnum Energy, to launch solar Inverters under the Magnum-Dimensions brand.
The company offers a range of sine wave inverters with output of up to 4,000w and chargers with outputs of up to 100 amps, as well as modified sine wave inverter chargers with outputs of 3 to 3.1Kw.
Magnum also makes inverter/charger designed for mobile use with an output of 1Kw.
Exeltech Inc
Exeltech Inc, founded in 1990 in Fort Worth, Texas, manufactures solar products such as true sine wave inverters, rack-mount systems and frequency converters.
Its range of full sine wave inverters has outputs from 150 to 2,000 watts, while full sine wave inverter chargers come with outputs up to 2,000 watts.
Exeltech also makes a range of modular inverters – where modules can be added to increase power output up to 40Kw – as well as plus grid-tied inverters.
In addition to this, it has a string inverter that comes without a transformer, and has an 1800 watt output.
Power-One, Inc
Based in Camarillo, California, Power–One Inc manufactures power conversion products including solar inverters to wide range of sectors including renewable energy.
It makes a 300 watt micro-inverter and string inverters. These are (string inverters) single-phase inverters which have outputs somewhere between 2 to 6Kw; three-phase string inverters with outputs of 10 Kw, and an array of central inverters with outputs up to 1.4Mw.
Vanner Inc
Vanner, located in Hillard, Ohio, has been engaged in power conversion and power transformation for commercial vehicles in nine markets since 1977.
It manufactures and sells a branded range of modified sine wave inverters that are known to give out outputs of 300 to 2,600 watts, as well as pure sine wave inverters and inverter/chargers which result in outputs of  somewhere from 600 to 4,500.
Share this article
>