Natural Lip care tips for soft and pinky lips and Homemade lip balm
A beautiful smile can brighten up your day!!! Soft and pinky lips are responsible for this. Lips are tactile sensatory organ that are soft and movable. They contribute a lot to facial expression. Smooth, soft and rosy lips are desire of any woman. We help you have it with a few lip care tips. A natural homemade lip balm can give you wonderful lips.
Lips help in creating sounds and even intake of food. Lips are also used to play instruments like mouth organ, flute, trumpet and saxophone. Lips are one of the most sensitive organ in the human body.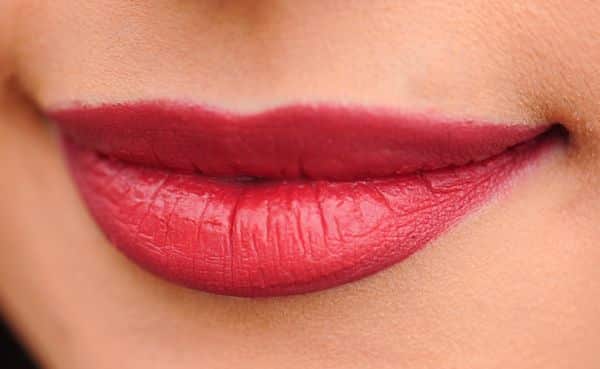 TIPS FOR SOFT AND PINKY LIPS
Olive oil: Massaging the lips daily with olive oil gives a natural glow and elasticity to the lips. This prevents the lips from drying and cracking.
Honey: Honey is an excellent moisturizer. Applying it on the lips gives a smoothness and texture to the lips.
Vaseline: Apply Vaseline before putting your lipstick to prevent cracking. It can be also applied overnight and washed off in the morning. This process can do wonders to the skin.
Lemon juice: Since lemon juice has bleaching properties it can reduce pigmentation and darkness on the lips. Apply lemon juice directly for some time and wash off.
Beetroot: Mix some beetroot juice along with coconut oil and apply on the lips. This gives a natural red color to the lips without applying lipstick. This juice can also be blended with glycerin to make a homemade natural lip balm.
Milk cream: This is a natural moisturizer. Milk cream can be applied daily for retaining natural softness of the lips.
Aloe Vera: Aloe Vera is a natural cleanser. The pulp can be massaged daily to the lips to prevent itching and drying of lips.
Water: Drink plenty of water to keep the lips hydrated. This also prevents cracking of lips.
Sugar scrub: Exfoliating the lips sheds off the dead skin making it look radiant and younger. Mix a spoon of sugar and butter and gently massage on the lips. This process can be repeated once a week.
Coconut milk: Mix coconut milk and fresh rose petals n grind them well. Apply this on the lips daily to give a pale pink moisturized glow.
Quit smoking: Smoking stains the lips and uneven patches are formed. These patches are difficult to remove.
Vitamin E: Vitamin E is rich in antioxidants and helps in moisturizing. Application of vitamin C creams or lip balms are good for the lips.
Rose water: Rose water and glycerin is an old and good combination to smoothen and hydrate the lips. Applying it daily will give a positive result.
Avoid licking: Licking of lips regularly makes the lip dry.
Pomegranate: Grind some pomegranate to get little juice and apply it with hand or cotton ball onto the lips or mix this juice with jojoba oil and then apply. This gives a natural pinkish glow to the lips.
Lip tattoo: This is the most modern technique. Women in the modern era tattoo their lips to make it more attractive which in turn enhances their beauty.
Lip augmentation: This is a cosmetic surgery for enlargement and beautification of lips.
All the above mentioned tips can be followed to maintain soft and glowing lips. Some other factors that affect the color of the lips are skin tone, climate, food pattern, genes and topography of the area.

How to make homemade lip balm
Ingredients:
Beetroot- 1
Petroleum Jelly- 1 table spoon
Coconut oil – 1 table spoon
Rose water- 1 teaspoon
Grate the beetroot and extract the juice to a clean glass container. Add the coconut oil, petroleum jelly and rose water to the juice. Mix thoroughly and move it to a portable container. Keep it in freezer and apply daily. It can also give color to your lips.
Using it daily can give you soft and rosy lips. It also protects us from all harmful substances that are used in the lip balm available in the local market.
We are blessed with many positive physiques. Thus we are responsible to maintain and highlight those goodness in us.
Share this article
>