Yummy Smoothies Recipes for Weight Loss and how they help to reduce
Smoothies are all time favorite of majority people. Due to the myth that smoothies are weight gainers, most of them keep away from it.  Awake now! Here is the glad news…We have some tasty yummy fat burning smoothies for you. We share with you the recipes of those fat burning smoothies, their features, how they help in burning fat and also the do's and don'ts.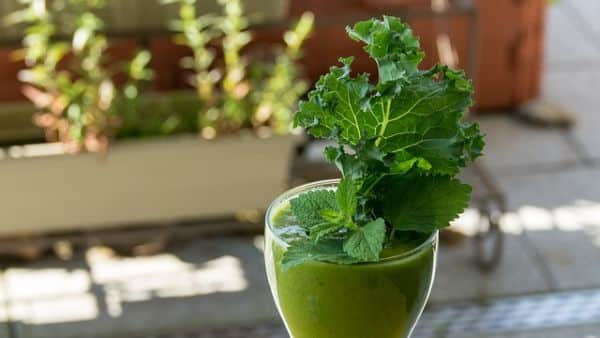 How can u lose weight having smoothies? Doesn't it sound strange? It does sound a little strange but it really works. It can be made easily in minutes which in turn saves a lot of time and energy. Without those sugar cravings and without feeling constantly hungry one can easily have these smoothies and shed extra pounds. In this busy life schedule, one can easily follow this smoothie diet plan too.
Recipes
GREEN DELIGHT SMOOTHIE
Spinach chopped -1 cup
Lettuce chopped -1cup
Green grapes -1cup
Pineapple chopped -1/4cup
Ice cubes -1cup
Blend all these ingredients together in a blender or a mixer till you a smooth texture. Top it up with ice cubes a enjoy!
GREEN CITRUS SMOOTHIE
Broccoli chopped -1cup
Celery -4stalks
Orange -1large
Ginger -1/4tsp,grated
Blend celery and orange for about 30seconds.  Then add the broccoli and ginger and blend or mix well. Have it chilled!
BANANA MINT SMOOTHIE
Banana -2or3
Mint leaves -1/3cup
Lemon juice -1/2lemon
Ginger grated -1/2tsp
Raisins soaked -1tbsp
First of all crush the mint leaves along with lemon juice in a blender. Now add the bananas and blend well. After all these are mixed properly add the remaining ingredients and blend until it becomes a smooth paste. Add little bit of chilled water if necessary. Have it chilled!
Coming to taste part of it, they won't taste good if they are just greens. The magic here is that of a blend of healthy vegetables and fruits. But it can vary from person to person as per the taste. You can even make smoothies with 60% vegetables and 40% fruits or 75% vegetables and 25% fruits. Mostly the traditional ingredients in the above smoothies support healthy weight.
Below mentioned are a few more things that can be added to your smoothies that will boost weight loss.
Avocado – They supply ample healthy fat and is rich in vitamins and minerals. These alligator pears are preferred weight loss ingredient that provides creaminess to the smoothies.
Berries -Any sort of berries like strawberry, raspberry, blueberry, blackberry for instance add a unique flavor to the smoothies without adding much calories. Apart from these, they are rich in dietary fiber and antioxidants for your overall health.
Leafy greens -Greens like kale, dandelion and so on are highly rich in phytonutrients. They are rich in fiber and low in calories. Make sure to healthy greens are taken on a rotation basis regularly.
Cinnamon -This popular spice has an ability to control sugar levels. It also improves digestion and metabolism of glucose which in turn reduces the amount of excess sugar accumulation in the blood.
Chia seeds      -These seeds are jam-packed with fiber and proteins that help you have a full feeling. They also contain other essential nutrients like calcium, antioxidants and omega-3 fatty acid. They are known to attract and absorb toxins from your digestive tract.
FEATURES OF FAT BUSTING SMOOTHIES
Low calorie
Can be used as a meal replacement
Rich in nutrients
Ingredients can be changed as per taste
It improves immunity
Cleanses toxins of the body
Nutrients gets easily absorbed to the body
Blood also gets purified
Digestion will also be improved
These green smoothies help to improve concentration
Reduces craving for junk and sugar loaded food
Provides stronger memory
HOW THEY HELP
Smoothies are dense in nutrients to cater to daily requirements. The first thing that comes to our mind when we hear of smoothies is fruits. Here we are breaking the barrier and say upfront that a combination of fruits and healthy vegetables to make smoothies is always a better option which might come as a surprise to many people.
Most of us might have tried diets that require a lot of preparation time. Most people can't sustain the work it takes to eat a healthy diet, but blending these smoothies to drink throughout the day is quite practical. You don't even need a break to have them.
Smoothies are always a better option to have vegetables and fruits  in the required quantity and actually enjoy it. The reason why smoothies help in weight loss is that you can get all the essential nutrients in one glass without adding extra or empty calories. To create a balanced smoothie we need to learn about the ingredients that include a good balance of protein, carbohydrates, healthy fats as well as vitamin and nutrients. You can also include ingredients that enhance your weight loss by boosting metabolic rate that gives you more energy and filling you up for hours.
DON'TS
Excessive sugar
Protein powder
Dairy products
Canned fruits and vegetables
Sweeteners
To much sweet fruits
AN OVERALL PLAN
As we work for weight loss with these tasty smoothies, kindly keep in mind that a healthy way to loose weight is not only a proper balanced diet but also regular exercise. Your smoothies provide you with nutrients like protein, minerals, carbohydrate and vitamins. But, don't forget to eat healthy foods in addition to these smoothies. Other factors that contribute weight loss apart from balanced diet and proper exercise are adequate sleep, stress reduction, mindful eating and positive outlook.
Smoothie diet is getting popular and it can be substituted for a meal or two as per the health condition of a person. Note that most of the people enjoy smoothie for breakfast. Having your smoothie for lunch or dinner is perfectly okay.
Everyone's body is different. All of us are not born to be models or to have a 6-pack body. Learn to love your body without comparing yourself with others. Stay active and be happy !!
Share this article
>